"My works are focused on what I have
and not on what is missing."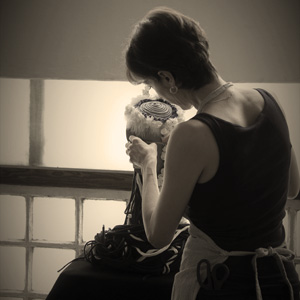 They are an expression of the myriad of possibilities offered by the limited materials available.
My heads are crafted from what I have, what comes to me, what I look for and what I find.
I try not to buy anything.
I adhere to the intention of recycling and reutilizing from an artistic point of view, as appropriation and resignification, as a game of seeking and collecting.
There is some playful component in the search and in the findings, but there is much more fun in the industrious assembly of the multiple objects found.
Chance provides me with materials; then, I let them guide the assembly process. The results are almost always unforeseeable.
When I'm surprised by the unexpected, my work is done. In that precise moment, the artwork begins to have a life of its own and it is no longer mine.